BOOK
Hemvé- Journey through words and landscape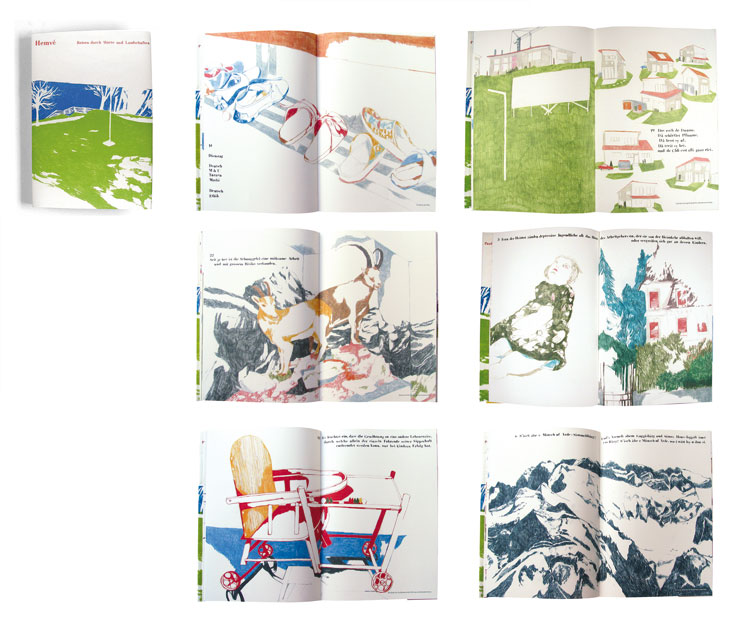 Book, limited edition, 82 pages, 28x 41 cm, 2006.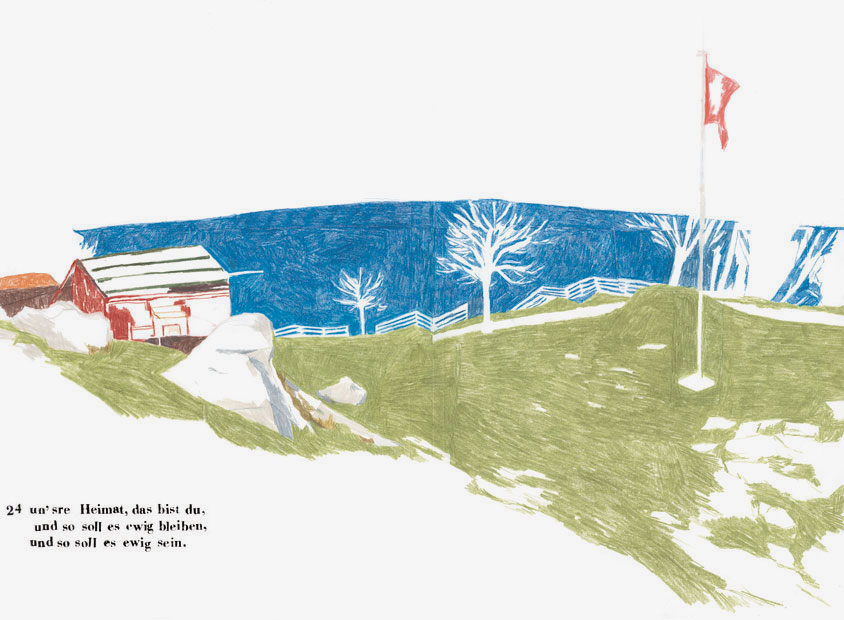 The base of the illustration is textmaterial from/over switzerland.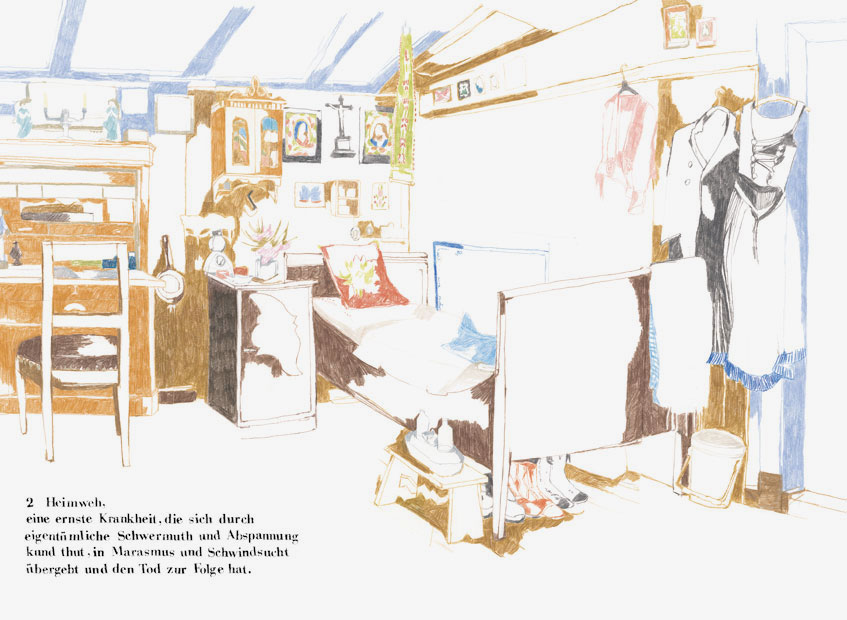 Lyrics, prosa, statsistic, poemes, newspaper, usf.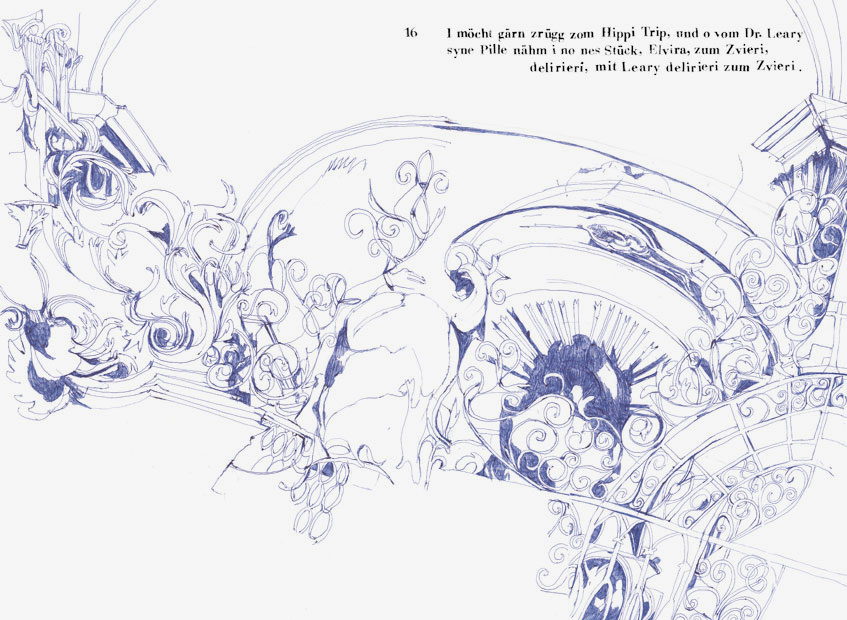 It's a journey of searching/finding this words in the landscape.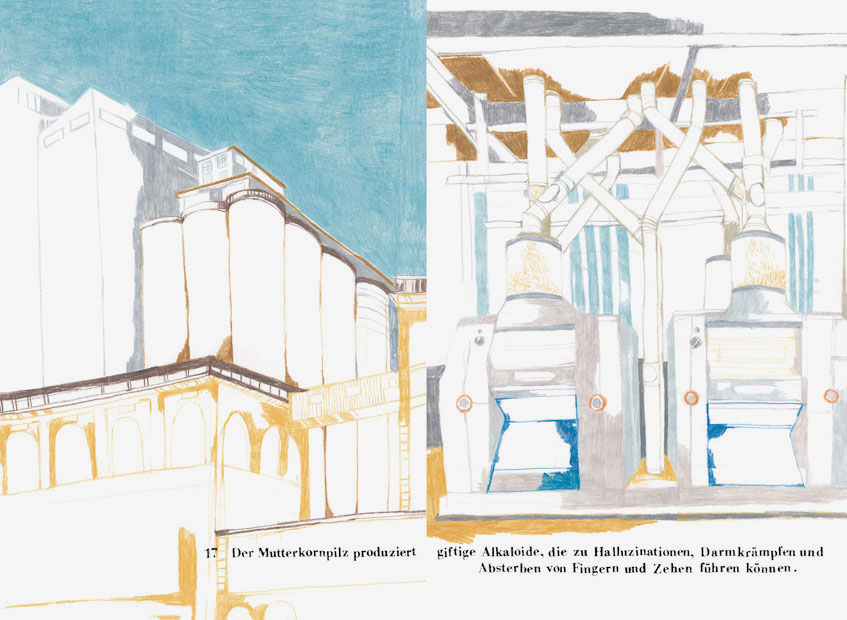 All drawings are made at the pit face of the object.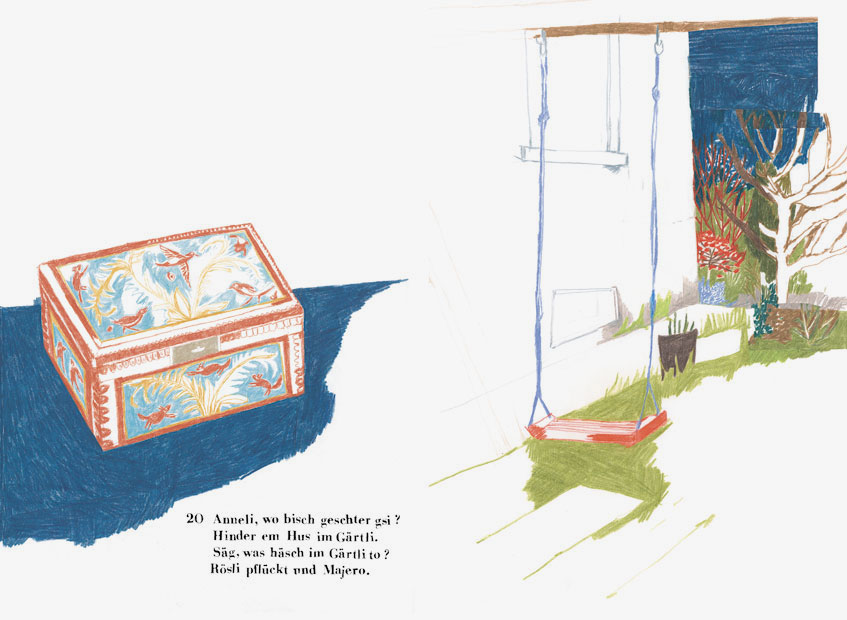 The subjects of the different pages are connected with associations.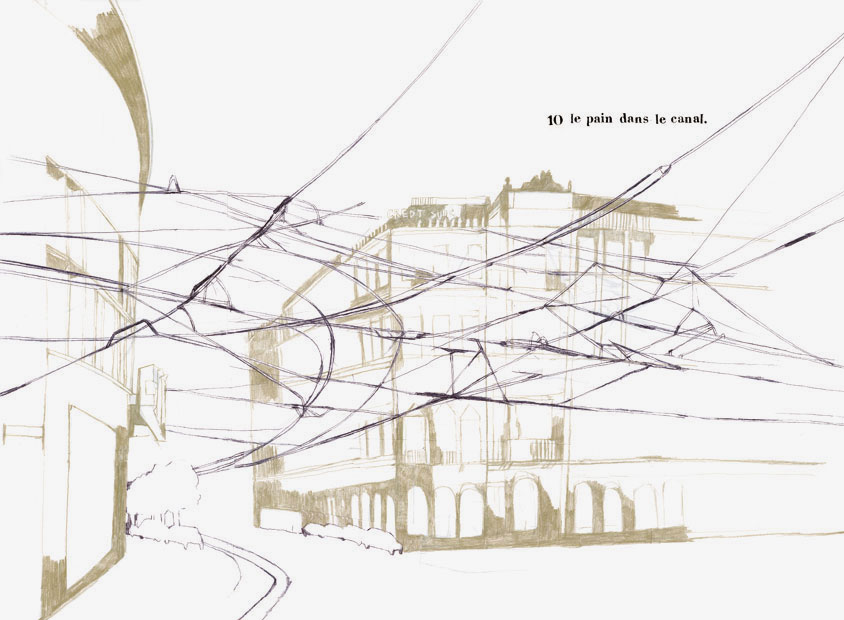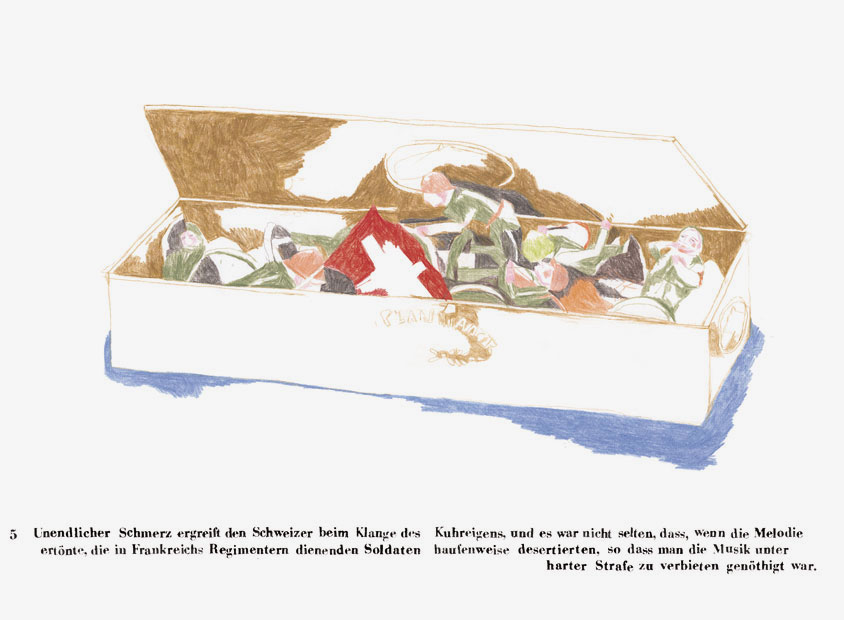 Nominated at Design Network Switzerland Award, 2006.
First composure and definitiv construction of the book Hemvé.