CHANTU SUR
special architcture project of new houses in the traditional centre of Pontresina by 4 different architects, Broschure to sell by bivgrafik.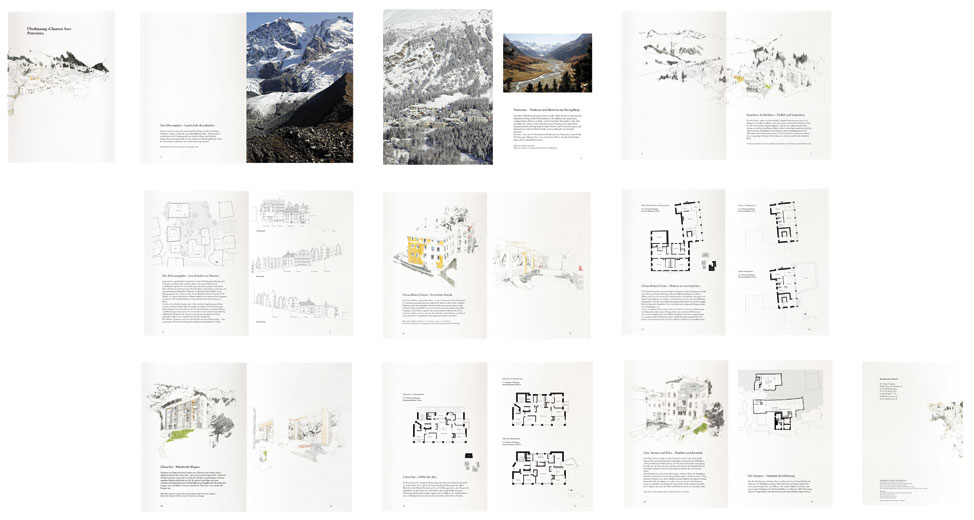 Sell-Broschure, 20 pages, 21x29 cm graphic design by bivgrafik zurich.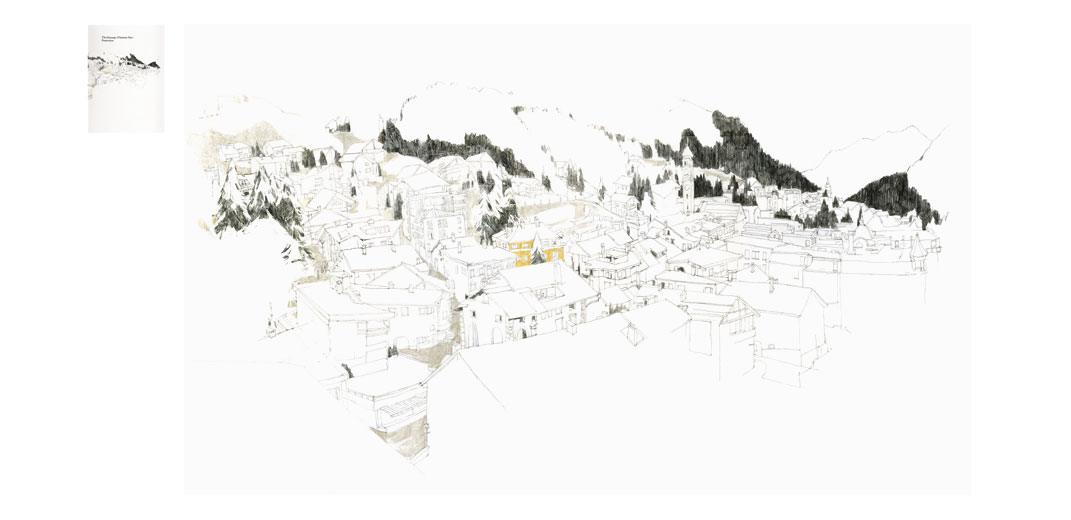 Village & landscape of Pontresina, the situation of the buildings.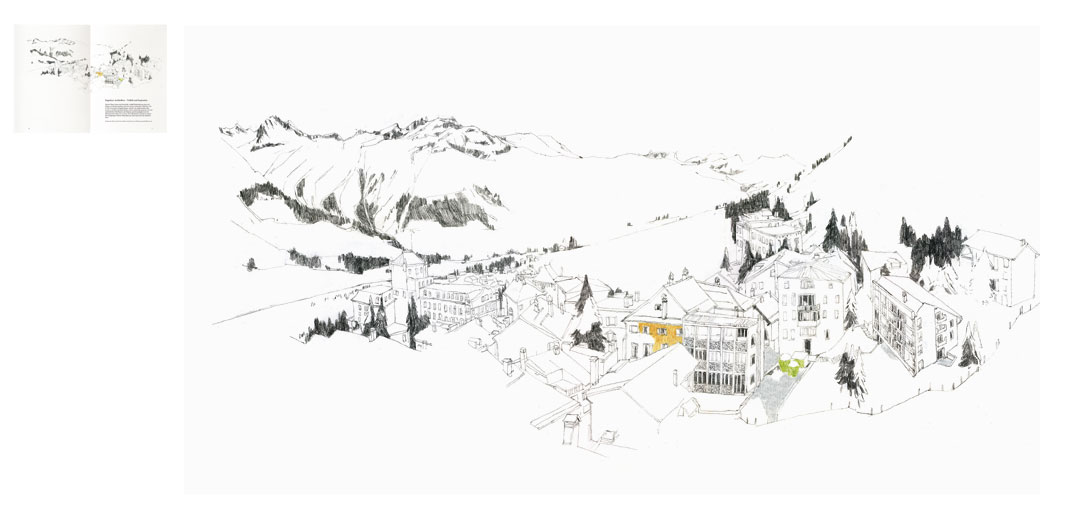 The ensemble of the 4 different houses, concept by Peter Märkli.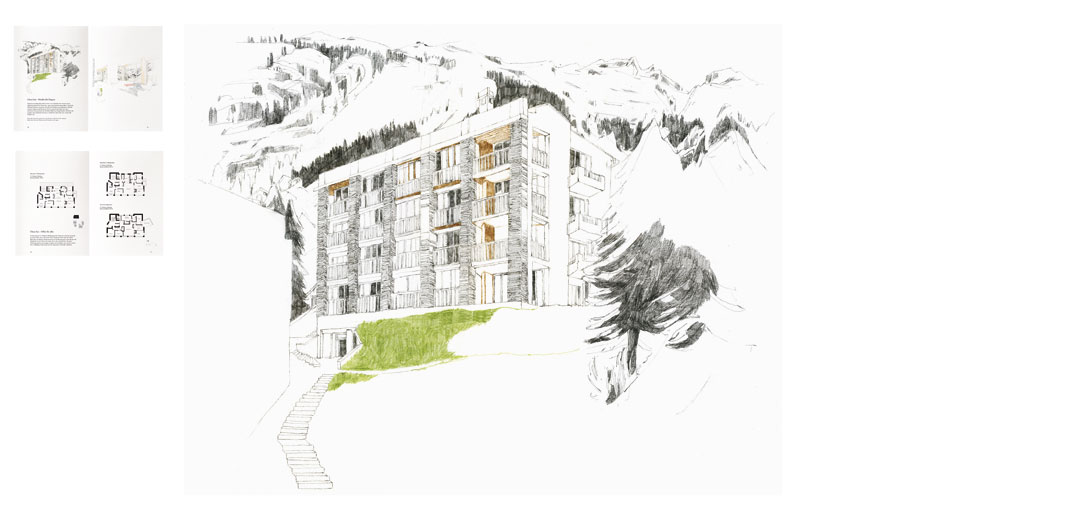 Chantu Sur, Architect: Christof Ansorge, living in two Epoques.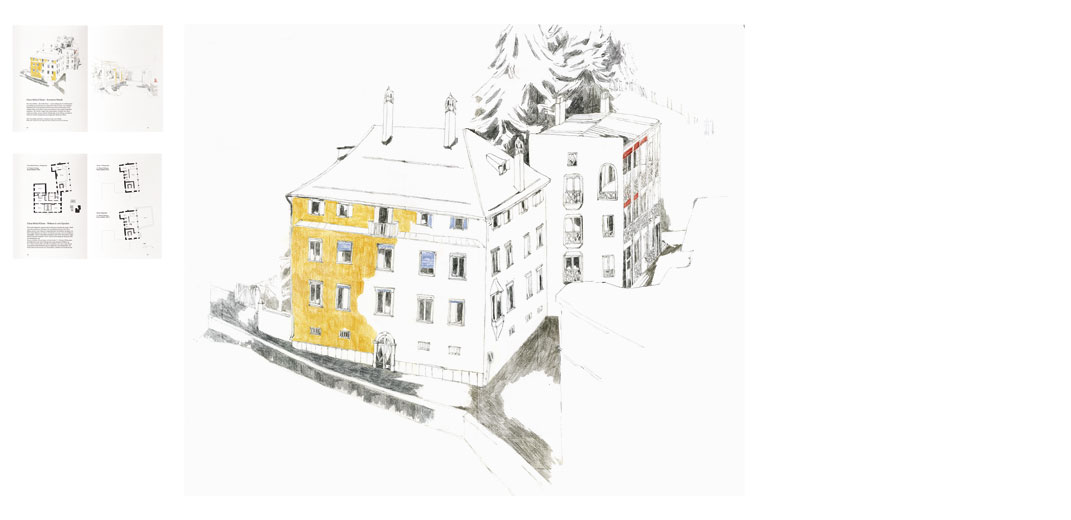 Chesa Melna Architect: Alex Herter extension of the family house.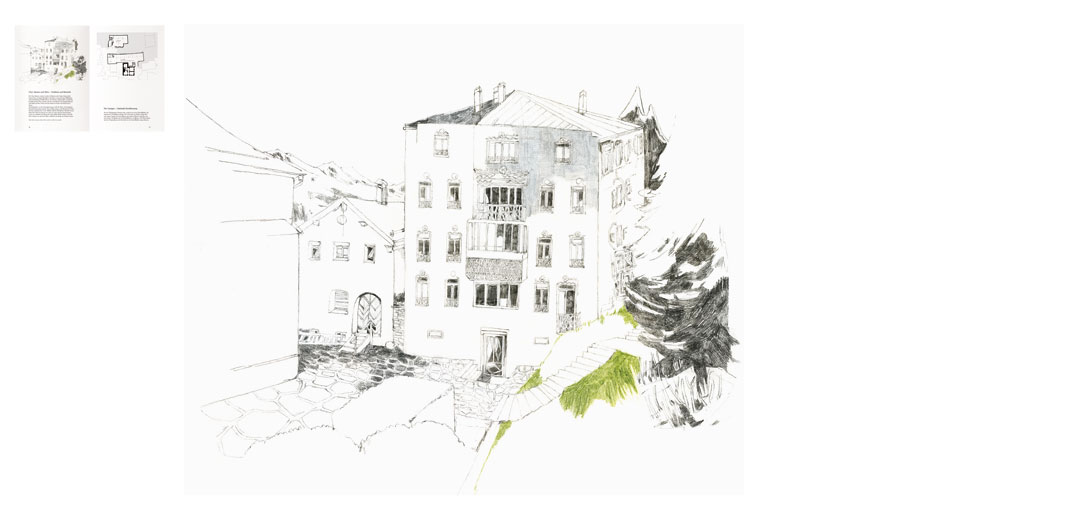 Chesa Immez and space between, Architect: Ingrid Burgdorf.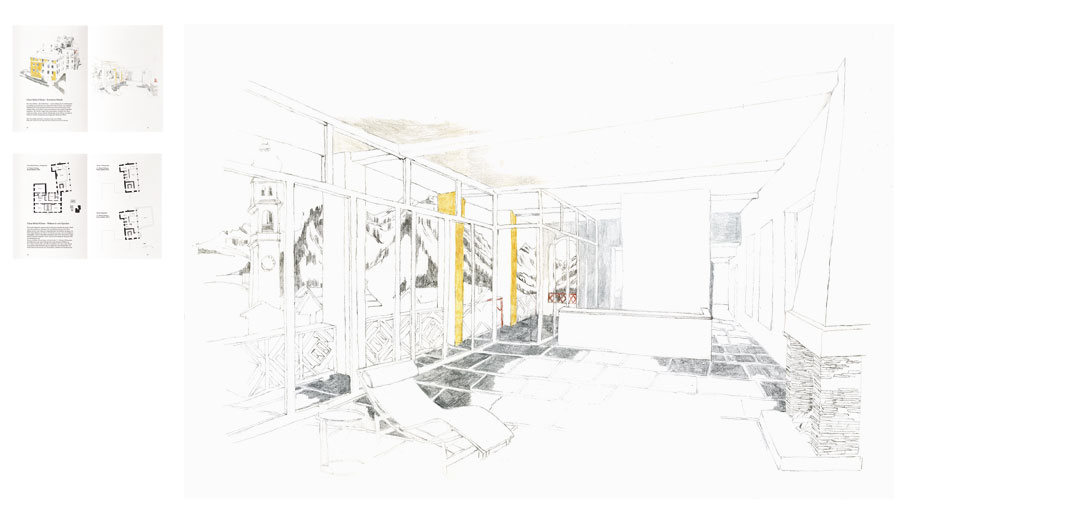 View Inside of Chesa Melna and the surroundings. (A. Herter)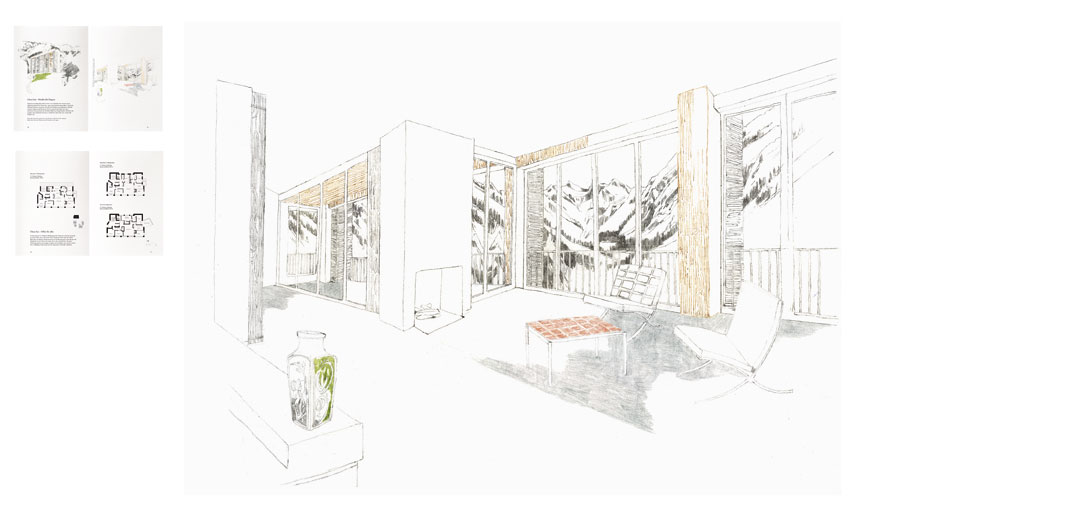 The room inside and the look outsind the window, Chantu Sur.