BRAND EINS
magazine Illustration, about the size of a Company, Dec. 08.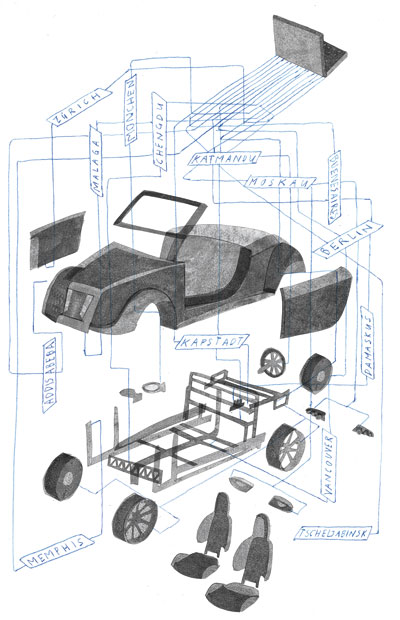 The possibility that 1-man-company could built a car through internet.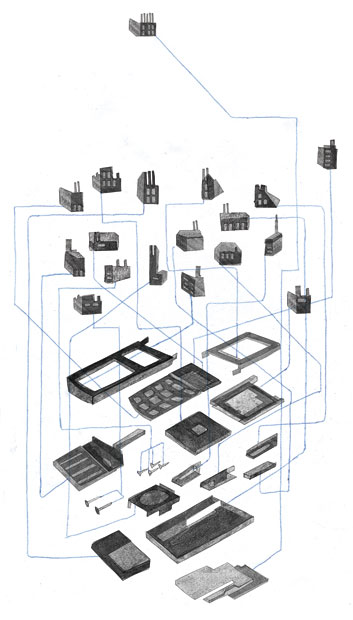 Every part of a mobile phone is construct by a other company.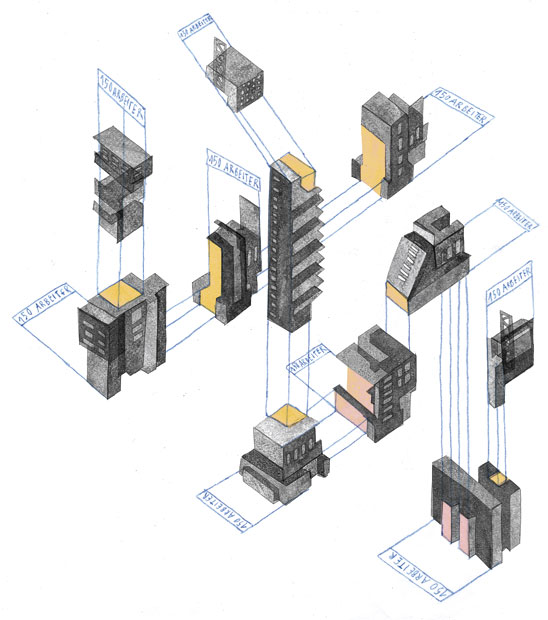 The optimal size of a Company count 150 worker, the firme split it.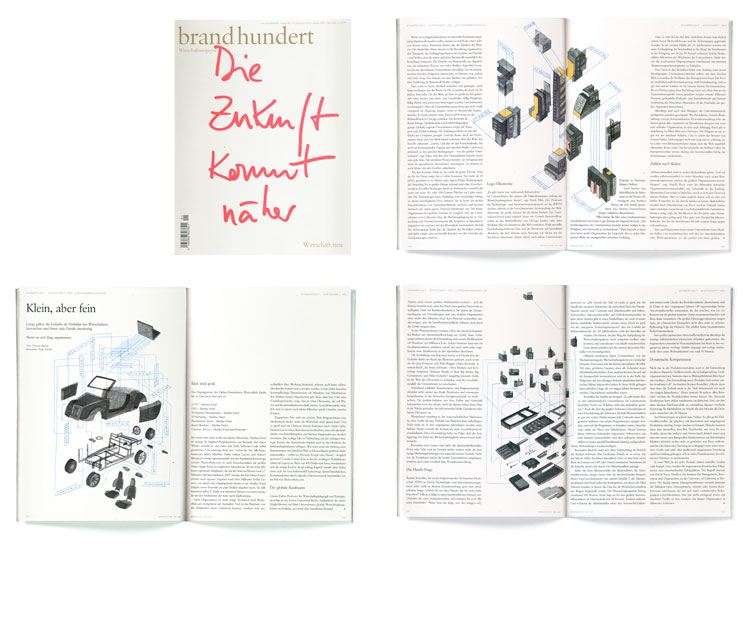 Overview in the magazine, 3 Douplepages, 21.5 x 28 cm.